"Teenage" male martins sometimes cause trouble for their older neighbors.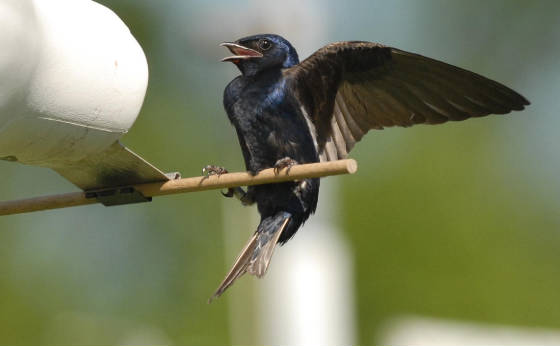 As if I didn't already have enough trouble with Starlings!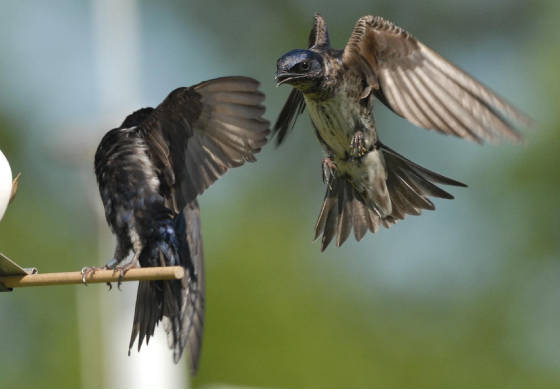 And the one inside has a partner in crime on the outside! I'm outnumbered two to one!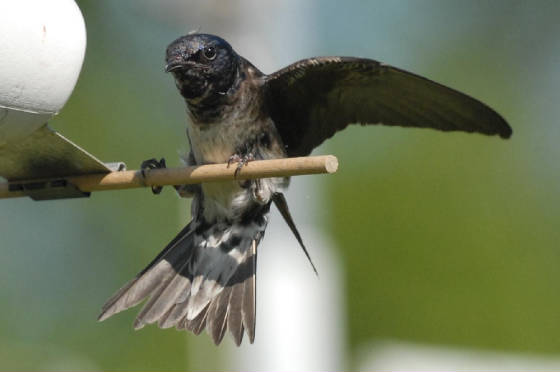 The new intruder successfully drives the rightful homeowner away!

The pair of vandals get to work kicking nesting material out the door.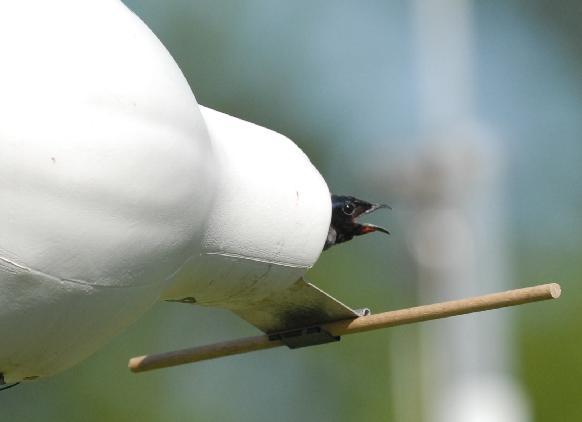 Is the coast still clear?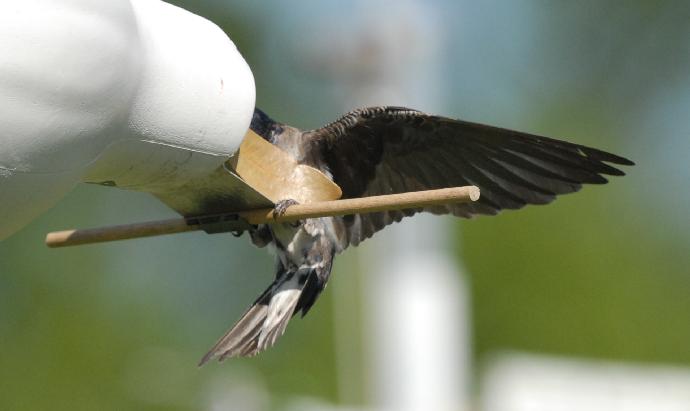 Let's get as many leaves out as we can before reinforcements arrive!